Advice From Acanva's Experts On Buying The Right Sofa
Purchasing a new sofa can be a difficult process. After all, a sofa is something you'll use almost every day. To make matters even more challenging, a quality sofa can last a decade or longer, making a sofa something closer to an investment.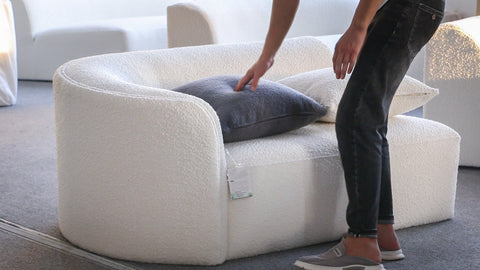 (Formia Sectional Sofa by Acanva)
Rest assured, Acanva's team of expert is here to help and, in this blog post, share advice on how to buy your next sofa.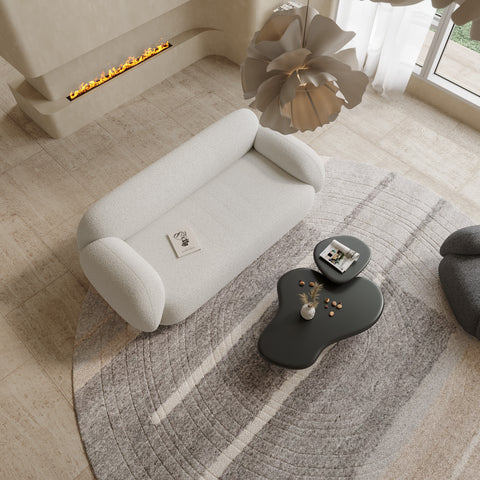 (Dori Sofa by Acanva)
"I'm a big fan of a contemporary, minimalist aesthetic, I believe that a large furniture piece such as a sofa plays perhaps the leading role in any room. With that in mind, I recommend that customers envision their living space, its energy, and the story they want to showcase to their friends, family, and loved ones before choosing a sofa."
- Li Jie, Chief Executive Officer and Co-Founder of Acanva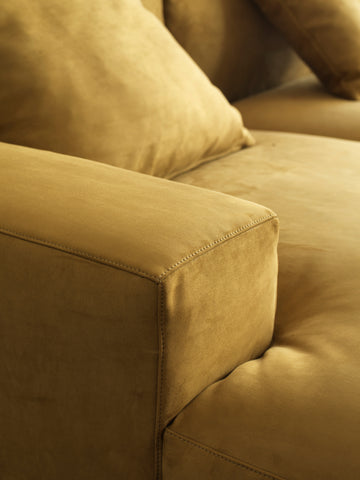 (Marino Sectional Sofa by Acanva)
"As a Product Designer, you may think that I would suggest a sofa's aesthetic as being the most important feature in choosing the right sofa. However, I think an even more important factor to consider is what materials were used to craft the sofa. This can make the difference between your sofa lasting a handful of years or decades. So, be sure to check to see what type of wood, suspension, and cushioning were used."
- Nicole Guo, Product Designer at Acanva
"My advice to anyone looking to buy their next sofa is simple: do your research! There are many brands out there that offer poor quality products that are enticing due to their low price point. Often, though, they are built with shoddy craftsmanship and materials or simply mass produced. I can assure that you'll end up paying more in the long run."
- Elyn-Aisin Lim, Brand & Marketing Manager at Acanva
For more inspiration, take a look at our latest collection of sofas here or visit https://www.acanva.com/collections/couches.
The Acanva Difference
Most sofas today are mass produced and manufactured in individual parts by unskilled workers, leading to poor quality products. However, Acanva takes a different approach. Each piece is built using premium materials by skilled craftsmen, all of whom take great pride in creating a product they know will stand the test of time.
If you need help deciding which sofa or sectional would be right for you, take a look at some of our other articles or buying guides to help you find the perfect piece for your living space. As always, Acanva's award-winning support team is always available for any questions you may have.