How To Check Sofa Quality
When you are shopping for a sofa or sectional, it is easy to get caught up in the style and aesthetics of the piece. But what about the quality? How can you be sure that the sofa you are about to purchase will stand the test of time? 
We will explore some ways on how you can check for the quality of a sofa so you can be confident in your purchase. From materials to construction and more, we will cover everything you need to know about assessing a sofa for its quality.
Analyze The Frame, Ask The Right Questions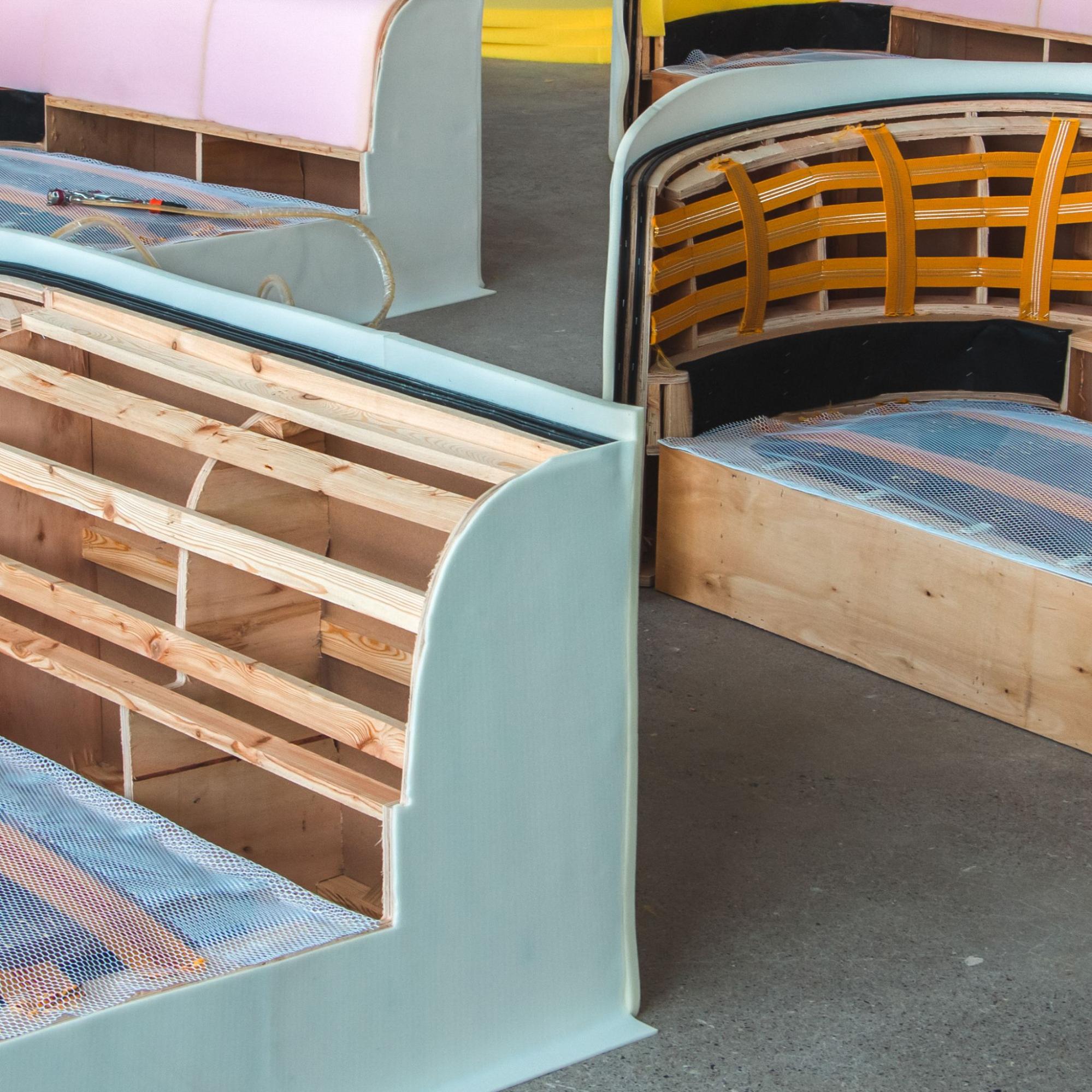 Acanva's Formia Sectional Sofa Frame
When shopping for a sofa, it is important to analyze the frame. The frame is the sofa's foundation and supports all other components. A well-constructed frame will last for years, and there are a few things to note when analyzing a sofa's frame. First, check to see that the frame is made from hardwood. Hardwood is the strongest material available and will support the weight of the sofa and its occupants without sagging or creaking. Next, check the joints of the frame. The joints of a well-constructed frame should be tight and fit together snugly. They should also be reinforced with dowels, screws, or nails to prevent them from coming apart over time. Finally, check to see that the legs of the frame are level. Uneven legs can cause rocking and instability, leading to premature wear and tear on the frame components.
These will help you better understand the quality of the sofa's frame. Remember, a higher-quality frame will result in a longer-lasting sofa.
Know The Difference Between Fills
When shopping for a sofa, it is important to know the difference between the different types of fills. There are three main types of fill - down, polyester and foam.
Down is a natural fill from the soft undercoating of duck and goose. It is very lightweight and fluffy, making it ideal for cushions and pillows. However, down can lose shape over time and is not as durable as other types of fill.

Polyester is a synthetic fiber often used as a cheaper alternative to down. It is less expensive and easier to maintain than down, but it does not have the same level of comfort or quality.

Foam is a man-made material often used in furniture cushions. It is durable and provides good support, but it can be less comfortable than other types of fills.
Know The Difference Between Fabrics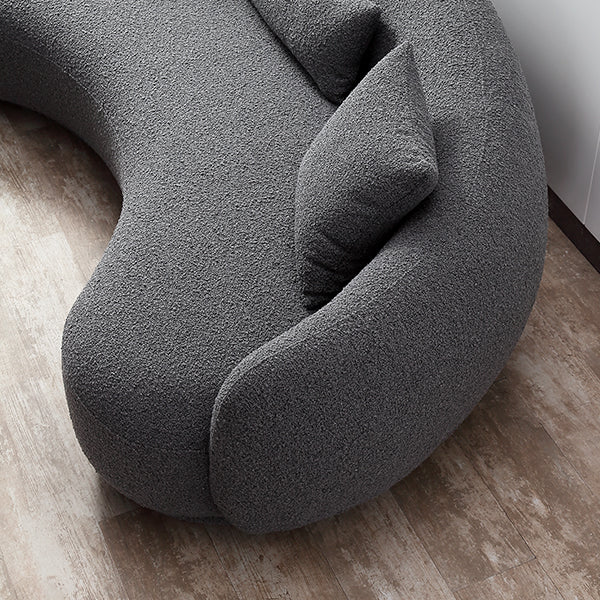 Boucle Fabric Used For Andorra Sofa by Acanva
When shopping for a new sofa, it is important to know the difference between fabrics. There are three main types of fabric used on sofas - natural fibers, synthetic fibers, and blends.
Natural fibers include cotton, linen, wool, and silk. These fabrics are breathable and tend to be more durable than synthetic fibers. However, they can be more expensive and may require more care.

Synthetic fibers include polyester, acrylic, and nylon. These fabrics are less expensive than natural fibers but are also less durable. Synthetic fibers are not as breathable as natural fibers and can sometimes hold onto stains more easily.

Blends are made from a mix of natural and synthetic fibers. These fabrics offer the benefits of both types of fiber but can be more expensive than either one on its own.
Look At The Springs
When shopping for a quality sofa, one of the most important things to look for is well-constructed springs. Springs provide support and comfort, and they should be firm yet flexible. The springs should be close together and evenly spaced. If there are gaps or the springs sag, that is a sign of poor quality.
Checking the quality of the sofa before purchasing it is a wise approach. It is possible that a sofa that looks fine may not be a suitable match for your space. By checking for these things, you can be sure that you are getting a sofa that will last for many years. 
The Acanva Difference
While many sofas today are mass produced with low-quality materials, Acanva adopts a unique approach to the production of high-quality furniture where each sofa set is crafted by highly-skilled artisans using wood from high-quality and environmentally sustainable Russian larch trees at a 1.5cm thick wood board, as opposed to the 1.3cm industry standard. We do not compromise on quality and we ensure that each sofa provides long lasting comfort and support.
If you need help deciding which sofa or sectional would be right for you, take a look at some of our other buying guides such as Acanva Buyer's Guide on Types and Styles of Sofa & Couches and Advice From Acanva's Experts On Buying The Right Sofa to help you find the perfect piece for your space. As always, Acanva's award-winning support team is always available for any questions you may have.