Acanva Top Picks ft. Christmas Edition: Sofas To Make Your Festival More Exciting
Santa Claus is soon coming to town, and your living room needs an upgrade!
Many of us are trying to make our Christmas home a little cozier this year. The tree looks great, the tinsel is shining, and the presents are ready to be placed under the tree. All that is left for us is to finish decorating our home for the holiday season with the right furniture and sofa, a comfortable sofa is definitely one of those.
We have rounded up our favorite selections of sofas for year-end get-togethers.
Andorra in White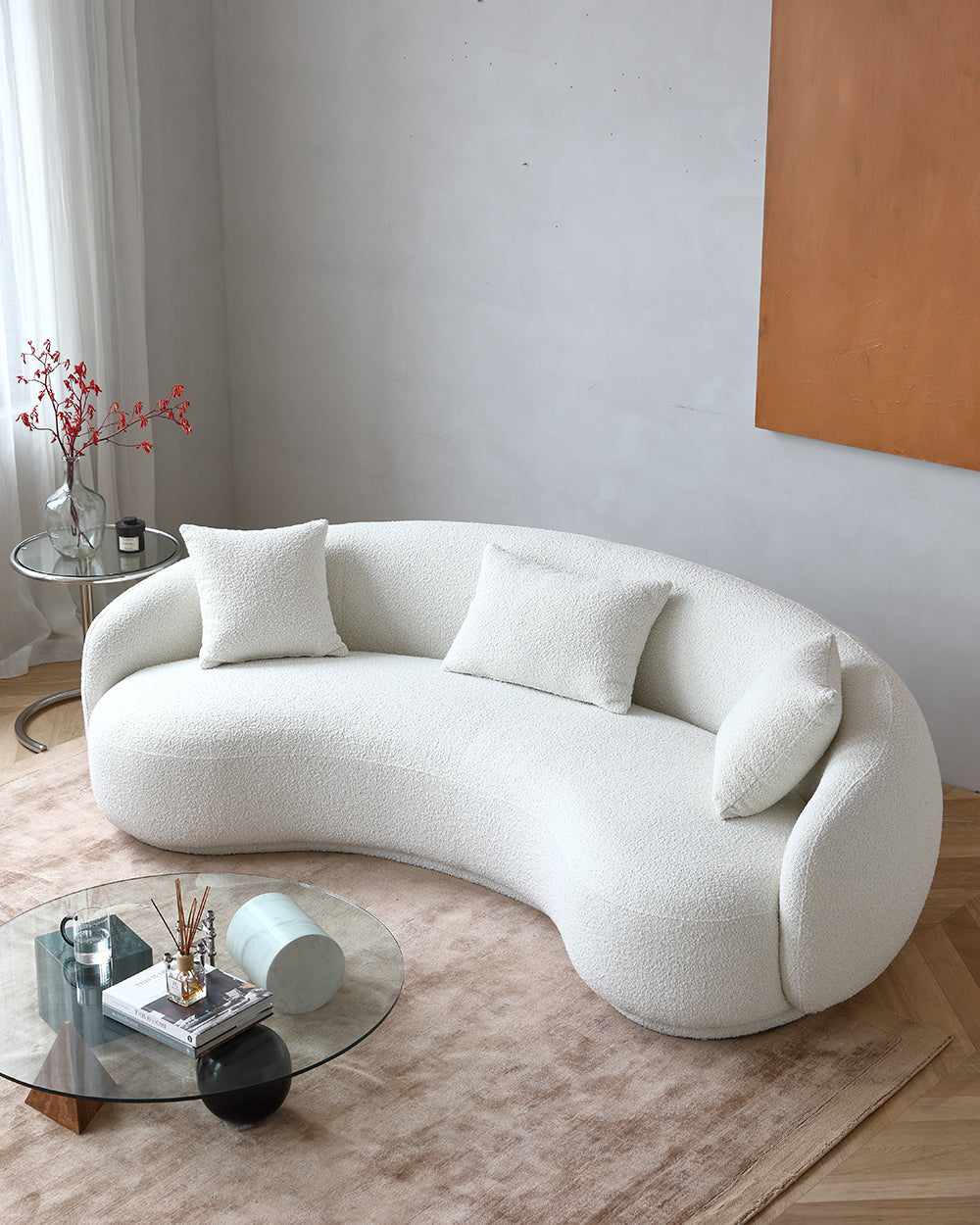 Andorra Sofa is a perfect pick for those looking for an elegant touch of class in their living room. The silhouette of this sofa boasts a luxurious presence from any angle, making it the ideal sofa for any occasion.
Upholstered in a fashionable, plush boucle fabric that has a soft feel, Andorra comes in two colors - dark grey and the popular white.
Its deep seat and low back is so perfect for you to sit back and relax. Plus, the included throw pillows are extra comfortable when you want to snuggle up with a cozy blanket on cold winter nights.
Pomona in Rustic Brown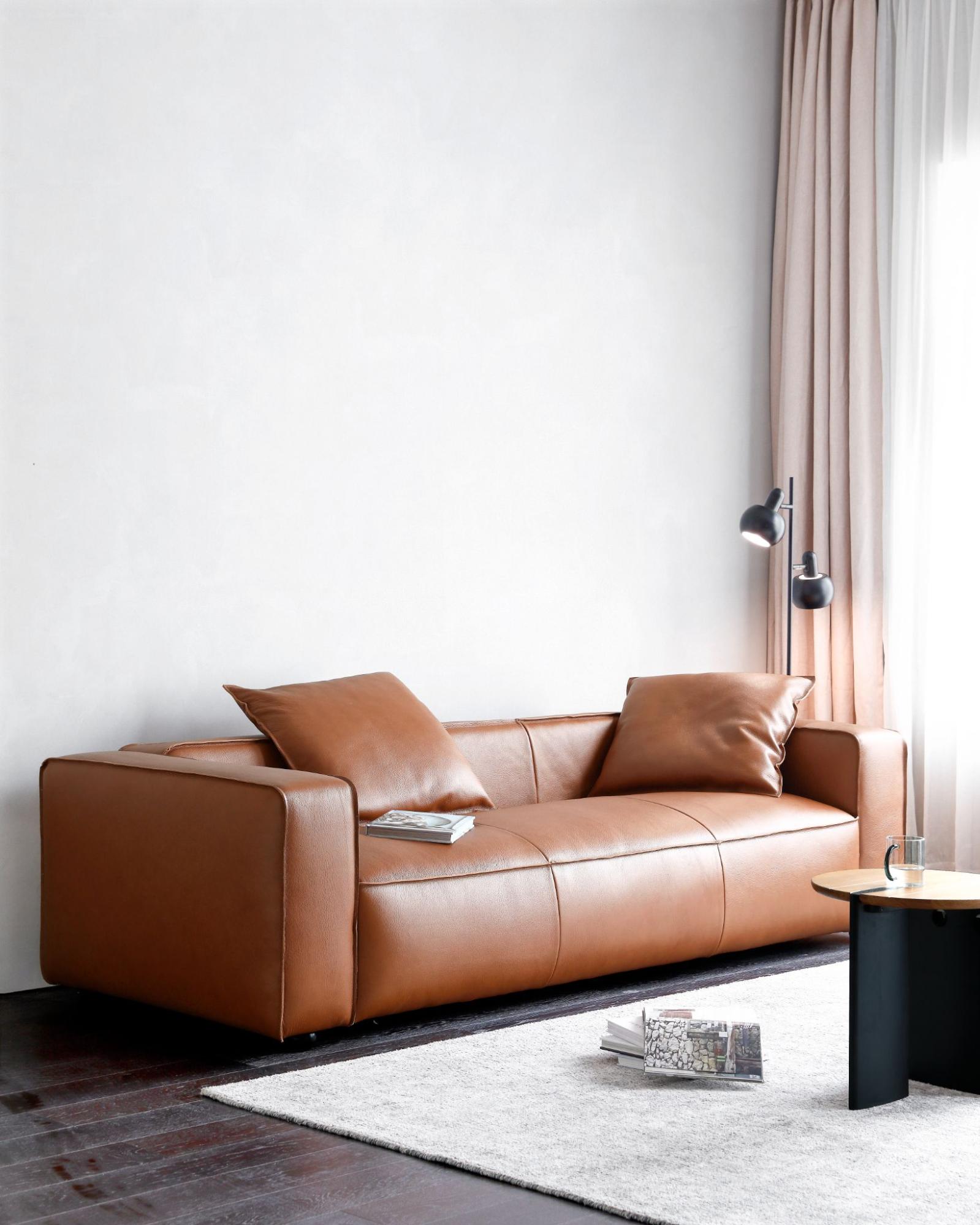 When it comes to sofas for Christmas, nothing outlasts genuine leather. With a flawless finish and distinguished look, this timeless design will make any room in your home feel luxurious.
You will love the low-profile design of the traditional rustic sofa, the Pomona Sofa. Built for comfort, Pomona is the perfect blend of elegance, comfort, and functionality.
With a deep seat, bouncy cushions, soft upholstery, and just the right size for a quick nap or a sweet dream – this rectangle-shaped sofa is here to throw your stress away and help you unwind this holiday season.
Atlanta in Grey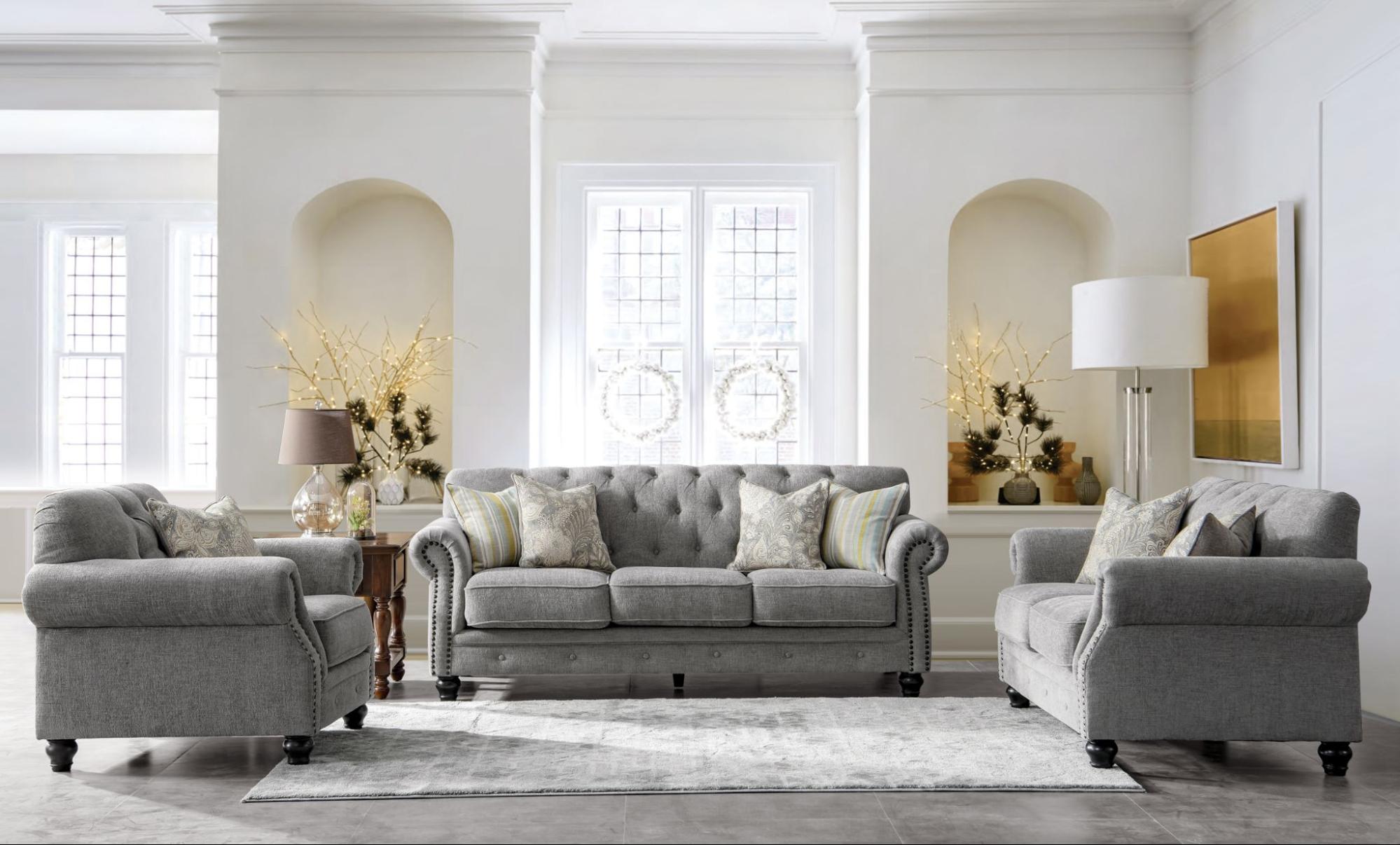 Greyish sofas for Christmas perfectly complement the overall theme. Atlanta Sofa is a beautiful, versatile and comfortable upholstery that features luxurious diamond tufting along arms and a high seat back. The Chesterfield style brings a feel of elegance to the overall design.
Upholstered with Chenille fabric, making it soft and incredibly inviting, with a texture that feels almost like a cloud - what more do we need from Altlanta this Christmas?
Savannah in Mint Green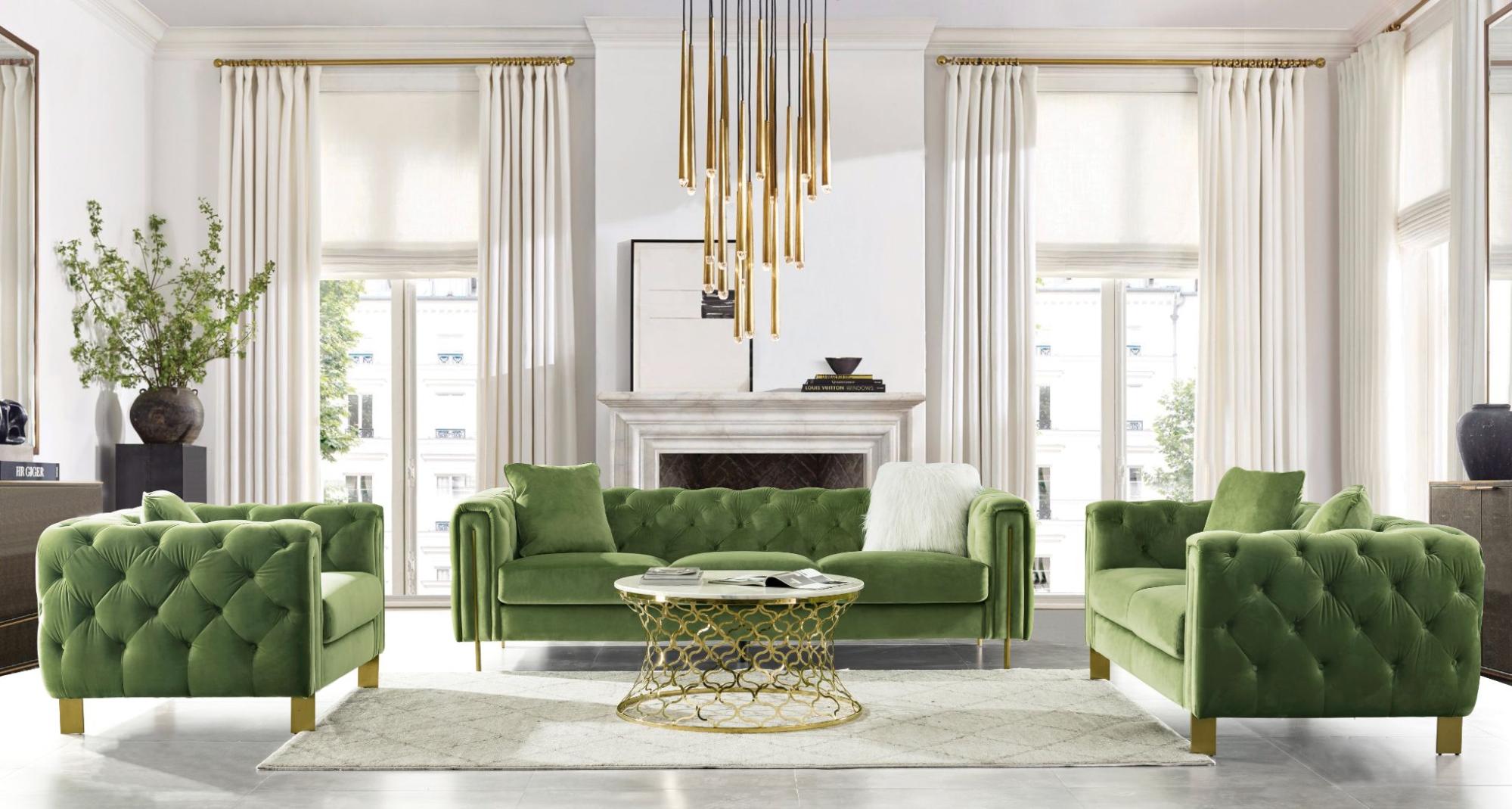 The most elegant addition to this list of sofas is the Savannah Sofa, a sophisticated yet homely design and soft velvet upholstery in mint green.
Savannah exudes an inviting and stylish look with diamond tufting on the back and padded seating that makes it an amazing way of adding a touch of comfort to your living space this festive season.
Dori Sofa in White 
Wool-like plush Boucle fabric makes Dori Sofa another top choice this Christmas. Like a charming Christmas fairy tale, this sofa is surprisingly cozy and soft, providing you with all the comfort you deserve. 
High-resilience foam at the back and seat fill, blended with cozier wool-textured material, will perfect your experience. Whether you are snacking, on a movie marathon, or having some family game night, the soft-touch chenille is incredibly comfortable for you to chill in.
Happy holidays!
The Acanva Difference 
Acanva believes in perfecting the living experience. We make furniture that revolves around our customer's choices and desires - comfort, quality, and above all, aesthetically stunning. We have perfected the art of creating lifelong products by blending the expertise of experienced artisans and professionally trained designers. 
If you are still in the thoughts of which one to choose for the holidays, fret not. Just walk through our buying guides and make a decision that fits well with you.